Construction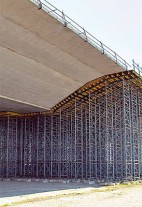 From the start, we have taken extra care to operate in an environment-friendly way and in line with the values we base ourselves upon when choosing our products, i.e. sustainability, partnership, innovation, and efficiency.

We are committed to supplying, together with a wide range of accessories, biodegradable synthetic and mineral products (such as hydraulic oils, turbine oils, compressor oils, bearing oils, gear oils, lubricants, greases, pastes, sprays, detergents, antifreezes, and anti-corrosives) which can guarantee maximum safety, reliability and long intervals between lubrications.

Thanks to our service activity, which includes predictive diagnostics, filtration, fluid-management, consultancy, constant customer support as well as the drawing up maintenance schedules, we help you to optimize the productivity and profitability of your company whilst showing full respect for human beings and the environment.

We are holders of the ISO 14001 environment certificate as well as of the ISO 9001quality certificate, both of which are essential in order to be allowed to operate in this sector.


nils folder construction.pdf
product selection Contstruction
For the building sector, our aim is to ensure that machines remain in good working order. This means a.o. that any trace of earth, cement or asphalt which might prevent a machine from working properly must always be removed during cleaning operations.

Pastes

Motor oils

Hydraulic fluids

Transmission oils

Detergents

Antifreeze products

Absorbent products

Protectives

Release agents